Wargaming – 2.Dh5
What if it all goes down? What if the revolution never comes and the shit hits the fan? In the darkness of the unimaginable and the predictable, will we sit and cry? Well, no. Let's play Wargaming. We will imagine several dystopian scenario's and our answers to them. Bring it on.
This workshop is a sneak-peek at the 2.Dh5 festival (February 2020) with the theme 'Defeating Dystopia?'
This workshop will be in English.
Activist in the Age of Anxiety – Anarchistische Groep Amsterdam
In our talk are going to study the mechanics of how capitalism together with governments lead people to anxiety, alienation, depression etc. We also we will suggest ways of changing the situation in a movement.
Why standard forms of psychological help do not work? How psychotherapy is connected with political situations and regimes? Why going to the therapist can often undermine the anarchist movement and activists beliefs? We'll try to answer this questions and figure out what can be done about it.
We also want to speak about political stress free action, that brings benefits to the movement, but do not cause anxiety, that one may experience.
In our talk we'll dive deep into ways for changing mental health treatment and especially why we need to change it. It can help prevent burnouts, advance relationships inside anarchists groups, make them healthier, more productive. Create new initiatives concentrated on mental state of the groups and their members.
This talk will be in English
Bookpresentation Spanish Pricks: A History of Cine quinqui in the heroin years – Jeffrey's underground cinemas

Soon after Franco died, Spain was engulfed
in an untimely heroin epidemic.
Its impact was so devastating
that Spanish society questioned its newfound prosperity,
revisited the concept of liberty,
discussed old and new ideas of masculinity.
Images of needles played an important part
in that introspection.
Far from being intellectual essay-films,
early cine quinqui looked more
like Blaxpoitation films of the late 60s in USA.
But before long, the queer community, the punk scene,
and even some snobbish arthouse filmmakers
had caught the quinqui bug…
…real bad.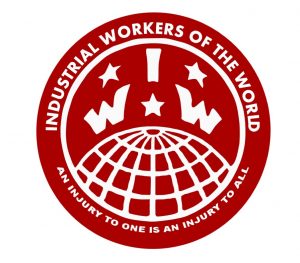 Introduction IWW in the Netherlands – IWW
Lately, a group of Wobblies in the Netherlands have been working on setting up a Dutch branch of the IWW. As of yet we have a pretty substantial list of enthusiast aspiring members. We will give an overview of the current state of affairs in the Dutch IWW. Our goal with this introduction is not to recruit new members but to discuss the possible uses of a Dutch IWW in a nice environment. We would like to ask the advise of interested and comrades with good-will on how to continue.
This workshop will be in Dutch but we could also do it in English if people prefer.
Don't forget about the mad! Beating the politics of normalcy – Karlijn Roex
Discrimination is a red line crossing through the lives of many people diagnosed as 'mentally ill' – we ourselves sometimes prefer the term 'neuro-diverse'. Not being wanted in the public space, rejection for housing, and so on. Are neuro-diverse people a danger to society? Karlijn, a neuro-diverse sociologist and activist, turns the question the other way: how dangerous is this fearful society to neuro-diverse people? Karlijn wrote a book on the recent escalation of a Dutch public debate that presents neuro-diversity as a dangerous nuisance. How is this moral panic related to capitalism and to government and hierarchy?
This talk will be in English unless everyone speaks Dutch.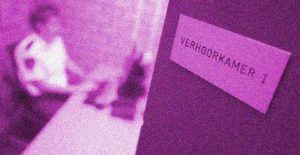 Interrogation training
What are your rights and obligations when arrested? What will actually happen during an arrest, but especially during interrogation? How to make sure get out as quick as possible and with as few legal consequences as possible? In this interrogation training, which is a classic by this time, we will see what can happen during interrogation with the help of roleplay, how to best guard yourself and what are the actual goals of police interrogation.
This workshop will be in Dutch with no possibility for translation due to roleplay.
Bind your own notebook – Thekla Ahrens Bookbinding
Make it yourself: Bind your own notebook! We will fold some sections, get my old-fashioned book sewing machine 'Tini' rattling & make some covers from recycled posters or flyers. If you have, bring your own printed material for the covers, minimal size A5. Start 13h& 15.30h, duration about 60min, max. 8 people per session, suggested donation for materials: 3-5€
languages: what ever you prefer: dutch, english, german